Caring for a loved one with dementia can sometimes be challenging especially during the lead into the busy festive season. To support carers and their loved ones, AQ is holding an information session at our Multi Service Centres located in Ipswich and Toowoomba.
Carers can often experience the weight of their caring responsibility, juggling their role with caring for their own family, work, and personal lives. If you need a short-term break or support, AQ is here to help, plus your loved one can engage with others, rest and refresh, or get out and about!
Alzheimer's Queensland (AQ) Director of Community Services, Amy Prasad, emphasised the organisation priorities of its ongoing commitment to delivering high quality support to everyone involved in the lives of our clients including carers.
"Our information session serves as an avenue to introduce our caregiver support services, where we provide tailored guidance and assistance to help them navigate their unique circumstances, whilst also underscoring the significance of maintaining a healthy balance and prioritising their own wellbeing", Ms Prasad said.
"AQ provides a restorative and wellness approach to all our short-term support, which aim to enable older people to remain at home and engaged with their local communities for longer", she said.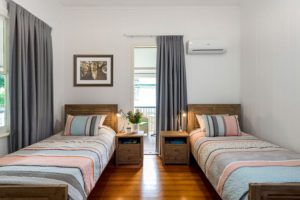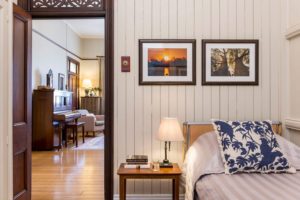 Find out more about our AQ Ipswich Multi Service Centre and AQ Toowoomba Multi Service Centre, both of which operate from beautiful Queenslander-style cottages.
Importantly our AQ Carer Support Program & Education Groups are provided free of charge, so if you or your loved one need support, join us at our Information Session and find out more about our day respite and other programs available for an additional fee.
AQ is an approved provider for the Commonwealth Home Support Programme (CHSP) Centre-Based and Overnight respite care, as well as offering Home Care packages and privately funded services so can help most carer situations.
To book your Information Session place, please RSVP for catering purposes:
AQ Ipswich Multi Service Centre located at 85 Chermside Road, Ipswich from 9:00am to 11:00am on Monday, 11 December 2023. RSVP by 8 December by calling 07 3422 3000.
AQ Toowoomba Multi Service Centre located at 8 Buckland Street, Harristown from 9:00am to 11:00am on Wednesday, 6 December 2023. RSVP by 1 December by calling 07 3422 3000.
AQ also has a Queensland-wide 24/7 Dementia Helpline available to those caring for a friend or family member living with dementia on 1800 639 331. Find out more about all our AQ services.