Are you a working carer wishing to share the care for a loved one in need?
Is your caring role taking a toll on your mental health and wellbeing?
Neglecting your own needs can compromise your ability to care.
The Alzheimer's Queensland-run Ipswich Multi Service Centre provides 'The Working Carer's Program' to those juggling work, volunteer, or study-related commitments with their primary caring role.
The Program provides high quality, safe, and effective services to meet the needs of both the older, more vulnerable members of our community, and their working carer's.
To register for access to the Working Carer's Program in West Moreton, get in touch today: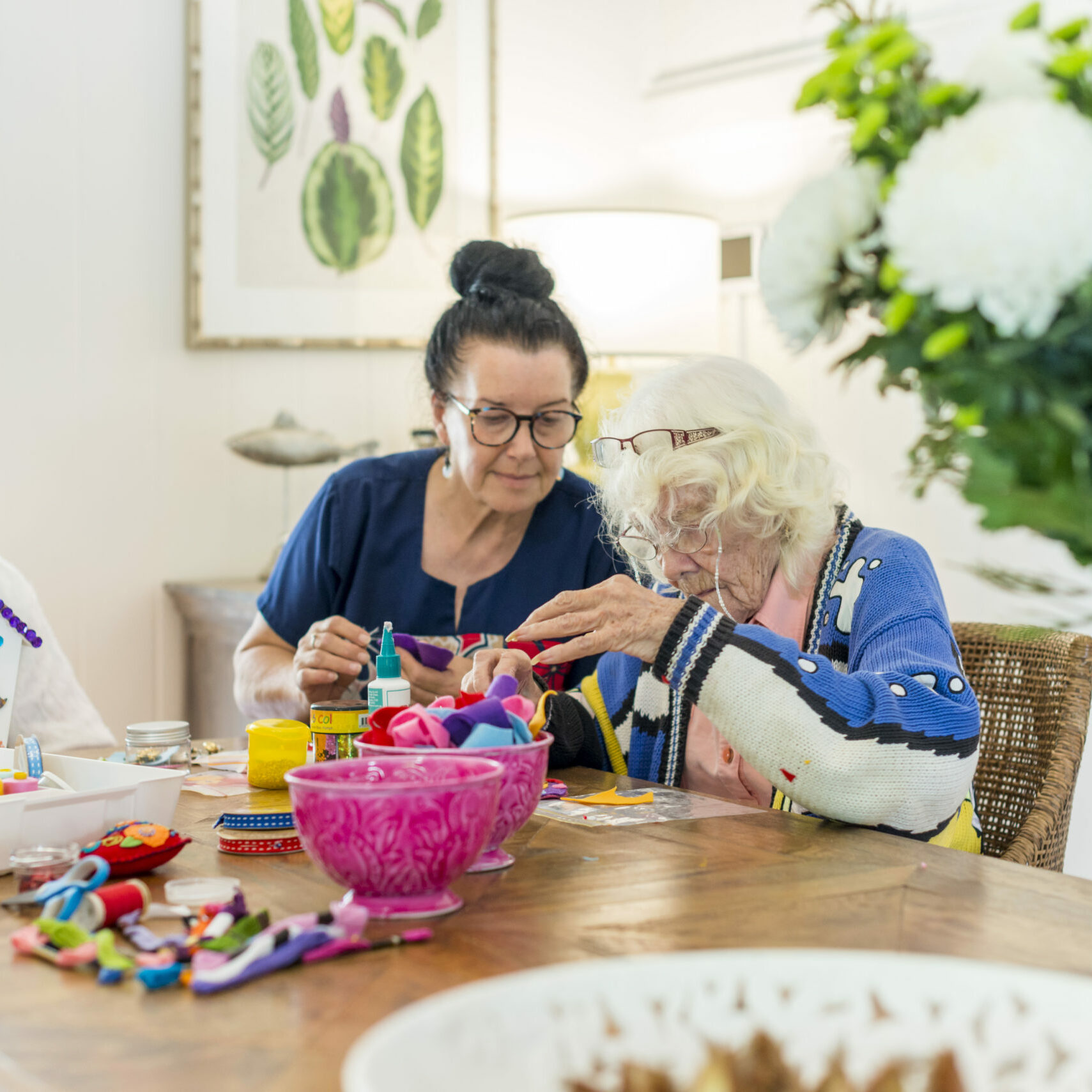 To provide return-to-work support post- COVID to the local working carer's community, the Working Carer's Program is now available, to all eligible participants.
The Ipswich Multi Service Centre Working Carer's Program offers:
Day respite – centre-based, structured group activities in a community setting, designed to develop, maintain or support a person with independent living and social interaction
Small group social outings
In-home support services for the carer – preparing a person to attend day respite, and/or transporting the person to and from the centre, and settling the person after returning home.
Who qualifies for complimentary access to the Working Carer's Program?
Women and men of any age with either a medical diagnosis, or suspected memory loss (dementia), and/or a *neurodegenerative condition
**West Moreton residents
A carer who is working, volunteering or studying.
*Neurodegenerative diseases include: Alzheimer's disease; Parkinson's disease; Spinal muscular atrophy; Lewy body disease; Huntington's disease; Friedreich ataxia, Amyotrophic lateral sclerosis
**Located inland from the Brisbane metropolitan area and the Gold Coast, and to the east of the Darling Downs, much of the West Moreton region lies in the Great Dividing Range. West Moreton includes the City of Ipswich, Scenic Rim, Lockyer Valley, and Somerset regions.